Enchanted by the inspiring architecture of the perfectly maintained city of Cardiff - Wales, destination photographers Kate Avramidou and Akis Zaralis shot Miss Universe Great Britain 2017 finalist, Fern Gasson.
''Meeting at Cardiff Train Station, we walked together to the National Museum of Cardiff. The museum stands tall, grey-white stone, classic British Imperial architecture served as our first backdrop. Moving then to the private gardens of the Civic Offices we continued against tall statues and war memorials. Even though we had to end our shoot soon, we had had so much fun that we made another quick stop along the way where Fern gave us our last and favorite pictures'', shares Kate.
Castell Coch, overlooking the estuary of the river Taf.
The medieval scenery of Cardiff revives through Kate's lenses and express the inner beauty of this pale and blonde, blue-eyed northern girl against the angsty backdrop of dark clouds curdling in the sky. Meanwhile, the black and white portraits by Akis Zaralis embrace Fern's bold dramatic eyes.
We feel blessed to once again share the fruits of the travel diaries of this beautiful couple. To be continued...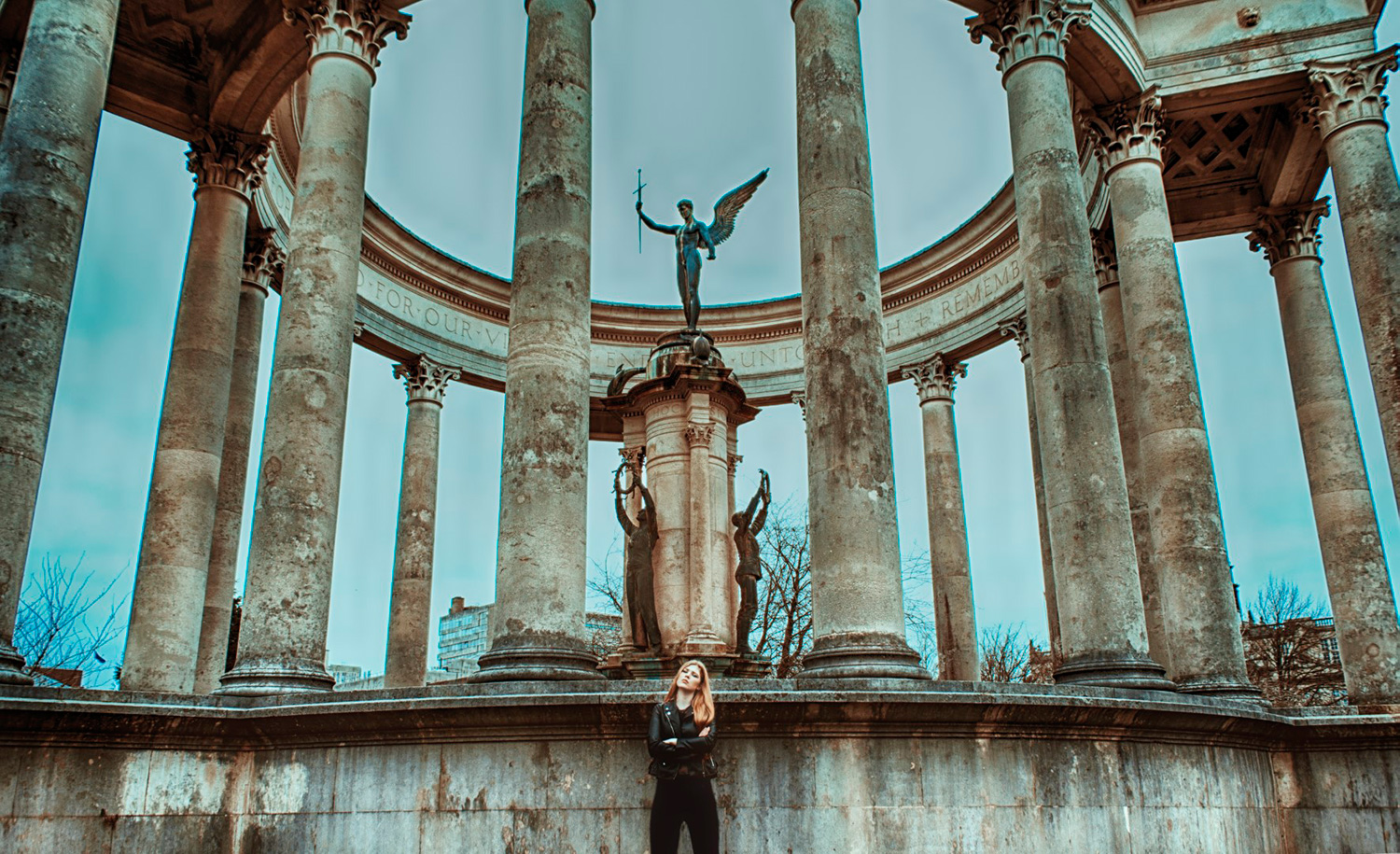 The Welsh National War Memorial, in Alexandra Gardens, Cathays Park, Cardiff. Designed by Sir Ninian Comper.
All Rights Reserved ©